Preventative & Maintenance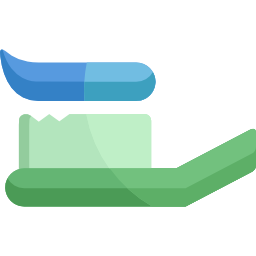 Cleanings & Checkups
Professional dental cleanings (dental prophylaxis) are performed by Registered Dental Hygienists. Your cleaning appointment will include a dental exam.
Periodontal Treatment
Periodontal treatments depend on the type of the gum disease and how severe it is. If the disease is caught early (when it is gingivitis), and no damage has been done to the supporting structures under the teeth, you may simply need a professional cleaning
.
Digital X-Rays
Digital dental radiographs can be taken inside (intraoral) or outside (extraoral) the mouth. X-rays provide detail and are used to detect cavities, check the status of developing teeth and monitor teeth, and bone health.  Another radiographic tool is a CBCT scan which is used to reconstruct a 3D image of the teeth and jaws.  
Sealants
A sealant is a thin, plastic coating applied to the chewing surface of molars, premolars and any deep grooves (called pits and fissures) of teeth.
Fillings
Composite (tooth colored) filling is used to repair a tooth that is affected by decay, cracks, fractures, etc.  The decayed or affected portion of the tooth will be removed and then filled with a composite filling.
Crowns & Bridges
A crown is used to entirely cover or "cap" a damaged tooth. Besides strengthening a damaged tooth, a crown can be used to improve its appearance, shape, or alignment. Bridges are two crowns anchored to natural teeth, with a fake tooth in the middle to replace the missing tooth. We utilize CEREC software to provide a "same day crown" all in one visit. 
Veneers
Veneers are very thin pieces of durable, tooth shaped porcelain that are custom made (for shape and color) by a professional dental laboratory.  They are bonded onto the front of teeth to create a beautiful and attractive smile.
Root Canal Treatment
Root canal therapy is needed when the nerve of a tooth is affected by decay or infection.  To save the tooth, the pulp (the living tissue inside the tooth), nerves, bacteria, and any decay are removed, and the resulting space is filled with special, medicated, dental materials, which restore the tooth to its full function.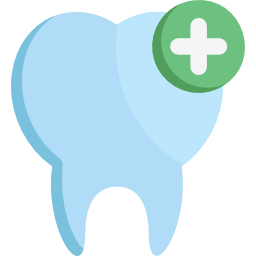 Dentures & Partial Dentures
A denture is a removable dental appliance that replaces all missing teeth on either top or bottom. Similar to dentures, partial dentures are made to fill in the spaces when some natural teeth remain.
Tooth Extractions
We try everything possible to save teeth. There are times when the last option is to extract the tooth. When a tooth needs to be extracted we look at different options of replacing the extracted tooth.
While we perform extractions here in our office, some cases are referred to an Oral Surgeon.
Implant Services
Dental implants are a wonderful way to replace missing teeth and provide a fixed (non-removable) solution to having removable partial or complete dentures.  Implants provide excellent support and stability for these dental appliances. They are artificial roots and teeth made of titanium that are surgically placed into the upper or lower jaw bone. While we perform some implant procedures here in our office, some cases are referred to an Oral Surgeon.
Whitening
Tooth whitening (or bleaching) is a simple, non-invasive dental treatment used to change the color of natural tooth enamel and is an ideal way to enhance the beauty of your smile.
This type of tooth whitening involves the fabrication of a custom plastic tray that will hold the whitening solution on your teeth.
Contact us today!
Address: 744 Bluff City Highway, Bristol, TN 37620
Phone: 423-968-2172
Email: [email protected]